Ask a Travel Expert
Leave your phone number
Sorry, some changes needed
Add your E-mail
There was a problem with your request
Missing contact person. Please correct and try again.
There was a problem with your request
Missing phone. Please correct and try again.
Moscow & St.Peterburg
Small Group Tour Edition
"Moscow is the heart, and Saint Petersburg is the head" - This Russian saying was popularized in the time of Peter the Great and references Moscow's place as the central upholder of Russian traditions while Saint Petersburg looks west into the social and scientific developments of the future. Is it ...
Read more
Duration: 7 days
Type: Small group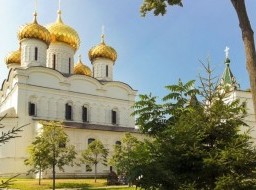 See the best of Russia on the tour to St.Petersburg, Moscow and the world-famous route through ancient Russian cities known as "The Golden Ring." Great historical and architectural treasures of Russian national culture and art are concentrated in the cities of the ring. This tour includes ...
Read more
Duration: 8 days
Russia's two greatest cities - Moscow and St Petersburg - provide an ideal base from which to explore the country's rich and diverse cultural and historical heritage. Your journey will bring you to St. Petersburg, the country's second largest city, known for its incredible art and culture, and from ...
Read more
Duration: 6 days
Type: Private Tours
US$
2,741
US$2,947.00
Save US$206.29
See details
per person, based on 2-people group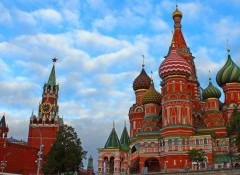 Our Classic Tour of Russia
Explore Moscow and St. Petersburg on this fantastic escorted private tour. On this the most popular tour to Russia you will travel to where some of the world's most famous art, literature and history was created. Your journey will bring you to the capital Moscow and St. Petersburg, which is the coun...
Read more
Duration: 7 days
Luxury Small Group Tour Edition
Explore our vacation package including 5 star hotels in Moscow and St. Petersburg and the best escorted extra tours. An enhanced version of our group tour gives you chance to really immerse yourself in a particular city with a small group of 15 to 20 like-minded travellers.
Limited time 2-for-1 sale
Duration: 7 days
Type: Small group
Moscow, Saint Petersburg and Kiev
A journey to Eastern Europe's three capitals - Moscow, St. Petersburg and Kiev is an unforgettable contrast of the extraordinary (ballerinas, Fabergé eggs and St Basil's Cathedral) and of controversy (the fall of the Romanovs and remnants of the Soviet era). The journey is very pleasant. Passing thr...
Read more
Duration: 10 days
Type: Small group
Best of Two Capitals enhanced with Golden Ring cities
This small group journey covering Russia's two great capitals and most ancient cities – where you can immerse yourself in the history and culture of this exciting country. We invite you to a journey for groups of fifteen to twenty travelers to the best of Moscow and Saint-Petersburg with the most fa...
Read more
Duration: 9 days
Type: Small group
Theme tour for travelers interested in Russian art
This tour offers once-in-a-lifetime travel of the art and culture in Moscow and St. Petersburg. Visit the Kremlin, the Tretyakov Gallery, the Hermitage and experience entire bodies of work, as well as paintings that have never traveled outside of Russia, gain an understanding of the history and cult...
Read more
Duration: 7 days
Type: Private Tours
Military Theme Tour
Moscow and St Petersburg are the two cities that represent the heart of former Imperial Russia and these cities often become the focus for most tourists. This tour to Russia provides a unique opportunity to visit some of the most well known military and historical sites that the country has to offer...
Read more
Duration: 8 days
Type: Private Tours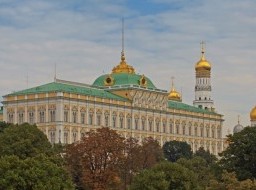 A classic touring program of Moscow & St. Petersburg that offers unmatched value. We've hand-picked and trained the most professional guides, selected quality central hotels, and planned every detail of your journey to make it a really memorable trip.
Duration: 7 days
Type: Small group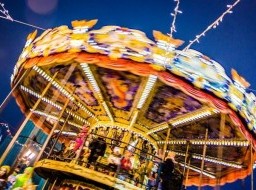 Special edition of our calssic Moscow - St. Petersburg tour package for families with children. See the best of Russia's capitals with no stress.
Duration: 8 days
Type: Private Tours
Tour Theme

City (general sightseeing)

Historical and Heritage

Family

Arts,Culture & Theaters

No type

Duration
Customer Testimonials



Our tour was WONDERFUL! Irina was so great!!!! I will definitely send you photos and a much longer evaluation when we have better internet service. But for now, please know we were very satisfied with both Irina and our driver Andrey. All 10 days were a truly wonderful adventure and it was hard to say goodbye to Russia today. Thank you! We will take some time in the next days to put our thoughts and feedback together and send them to you.

Cradle of Russia

The tour was an awe-inspiring, once in a lifetime experience, which will remain in our memories with absolute pleasure. From our initial arrival in beautiful Moscow to our departure to Saint-Petersburg everything was arranged for our maximum pleasure and comfort. All our guides were so caring, friendly and knowledgeable that our satisfaction was guaranteed from the outset. We would like to particularly recommend the beautiful Russia. The choice of hotels and special shows was much appreciated and we were very comfortable wherever we went.

The Best of Two Capitals


Russia

The world's largest country with a long and rich history invites you to explore its astounding sights.



Scarlet Sails in St. Petersburg

The Scarlet Sails, a fairy-tale by Alexander Grin, come into life in the from of a stunning show in St. Petersburg.




Red Square in Moscow

Red Square, the hub of Moscow, a starting point for its major streets and a house for remarkable cultural heritage.
We are pleased to offer our Moscow - St. Petersburg tours.
As the best company, uVisitRussia offers a big choice of tour packages. You can choose any of our great tours in Moscow and St. Petersburg.
Explore the beauty of two capitals on our Best of Two Capitals Tour, which offers a comprehensive views of these exquisite cities. Perfect for first-time visitors, the tour will show you the most iconic sights and allow you to discover some of Russian's best-kept secrets. You'll enjoy skip-the-line access such places as Hermitage and The Moscow Kremlin, so you can avoid the long queues at this popular attraction.
On our small-group tours, you'll receive personalized attention from your guide. Our tour guides are incredibly knowledgeable about where they are from and passionate about what they do. They are an integral part of our business; truly dedicated to ensuring all of our customers enjoy themselves and experience an unforgettable holiday.
On our tours you will see the main highlights of both cities: you will be inspired by the best of Russian art displayed at the Tretyakov Art Gallery in Moscow and arts in the one the biggest and most popular museums of the world - The Hermitage Museum. You will see the Red Square and the majestic Catherine Palace and the fantastic fountains of Petergof.
Uvisitrussia is an exlusive agency which can offer you an excursion in your style. We are approaching the most exacting taste. We are always happy to offer extras and fulfill your desires for you to be satisfied!