George Balanchine (Choreography)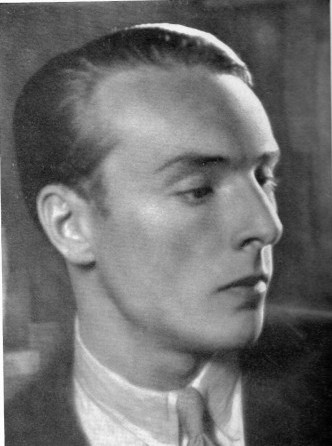 Georgi Melitonovich Balanchivadze was born in Saint Petersburg, Russia. His father, noted Georgian composer Meliton Balanchivadze (1862-1937), was one of the founders of the Georgian Opera. George's brother, Andrei Balanchivadze (1906-1992), also went on to become a well-known Georgian composer.

In 1913 at the age of nine, Balanchine enrolled in the Imperial Ballet School, principal school of the Imperial Ballet), where he studied under Pavel Gerdt and Samuil Andrianov (Pavel's son-in-law). With the victory of the Bolsheviks in the revolution, the school was disbanded as an offensive symbol of the Tsarist regime. To survive the privation and Martial Law of this period, Balanchine played the piano--for food, not for money--at cabarets and silent movie theatres. Eventually the Imperial Ballet School reopened amid greatly reduced monetary funds. After graduating with honors in 1921, Balanchine enrolled in the Petrograd Conservatory in tandem with his corps de ballet duties at the The State Academic Theatre for Opera and Ballet (formerly the State Theater of Opera and Ballet). In 1922 when Balanchine was eighteen, he married Tamara Geva, a fifteen year old dancer. His studies at the conservatory included advanced piano, music theory, counterpoint, harmony, and composition. Balanchine graduated from the conservatory in 1923, and he was a member of the corps until 1924.

While still in his teens, Balanchine choreographed his first work, a pas de deux called La Nuit (1920, music by Anton Rubinstein). This was followed by another duet, Enigma, danced in bare feet. In 1923, with fellow dancers, he formed a small ensemble, the Young Ballet. The choreogrpahy proved too experimental for the new authorities, who strongly encouraged the group to disband.

Balanchine, Tamara Geva, Alexandra Danilova, and Nicholas Efimov were granted permission to tour Western Europe in 1924. While performing in London, England, Serge Diaghilev asked the group to join his Ballets Russes, prompting the four to defect.

Ballets Russes
Diaghilev soon promoted Balanchine to balletmaster of the company, and allowed him to develop his own choreography. Between 1924 and Diaghilev's death in 1929, Balanchine created nine ballets, as well as smaller choreographies. Unfortunately, he also suffered a serious knee injury at this time, which limited his dancing and effectively ended his performance career. In 1926, Balanchine and Tamara Geva divorced. Shortly after, Balanchine commenced a relationship with dancer Alexandra Danilova (which lasted a few years and was a "common law" marriage. Danilova is considered his second wife.)

After Diaghilev's death, the Ballets Russes fell into disarray. Balanchine began to stage dances for the Cochran Revues in London, and was retained by the Royal Danish Ballet in Copenhagen as guest ballet master. He returned to the Ballets Russes when it settled in Monte Carlo, resuming his post as ballet master for the new Ballets Russes de Monte Carlo, and choreographed three ballets: Cotillon, La Concurrence, and Le Bourgeois Gentilhomme. His muse in Monte Carlo was the young Tamara Toumanova, one of the original "Baby Ballerinas".

When Rene Blum passed control of the company to Colonel W. de Basil, Balanchine again left the Ballets Russes. This time he formed his own company, Les Ballets 1933, with the financial backing of Edward James and Diaghilev's former secretary and companion Boris Kochno as an advisor. The company lasted only a couple of months in 1933, but in that time several new choreographies were conceived by Balanchine, including artistic collaborations with Bertolt Brecht, Kurt Weill, Pavel Tchelitchew, Darius Milhaud, and Henri Sauget.

It was after a performance by Les Ballets 1933 that Lincoln Kirstein, an American arts patron with a dream of establishing a ballet company in the U.S., met and quickly persuaded Balanchine to move to the United States. By October of that year, Balanchine had landed overseas for the first time and launched his influence on the character of American dance.

America
Upon arriving in the United States, Balanchine insisted that his first project would be to establish a ballet school, and with the support of Lincoln Kirstein and Edward M.M. Warburg, the School of American Ballet opened its doors to students on January 2nd, 1934, less than 3 months after Balanchine arrived in the U.S. The students premiered Serenade at the Warburg's summer estate later that year.

During the 1930s and 1940s, in between his ballet activities, Balanchine worked as a choreographer for musical theater (with such notables as Richard Rodgers, Lorenz Hart and Vernon Duke).

In 1935, a professional company was formed - the American Ballet. After failing to mount a tour, the company began performing at the Metropolitan Opera House. After being allowed to stage only 2 dance performances (Orfeo and Eurydice in 1936, and an evening of dance choreographed to the music of Igor Stravinsky in 1937), Balanchine moved the company to Hollywood in 1938. The company reconvened as the American Ballet Caravan and toured North and South America, although it too folded after several years.

Balanchine returned to Monte Carlo in 1944 to again work with the Ballets Russes, but soon returned to New York to form a new dance company - the Ballet Society -again with the help of Lincoln Kirstein. With the success of several performances, the company was offered the opportunity to work at New York City Center for Music and Drama as the resident company. With that arrangement in place, Ballet Society became the New York City Ballet in 1948.

The 1954 staging of The Nutcracker is largely responsible for making the ballet a Christmas tradition in the United States.

In the 1960's, Balanchine fell deeply in love with the young and talented Suzanne Farrell. He created many ballets for her, including Don Quixote (with him playing the Don, and Farrell, Dulcinea), and the Diamonds section of the full-length ballet Jewels. The romance suffered however, because Balanchine was still married to LeClerq, and Farrell, a Catholic, refused to consummate the romance. Farrell's position in the company was the cause of consternation -- some ballerinas, like his former wife Maria Tallchief, quit, citing Farrell as the reason. Balanchine obtained a Mexican divorce from LeClerq, only to discover Farrell had married a NYCB dancer Paul Meija. Heartbroken and enraged, Balanchine and Farrell became increasingly estranged, and in 1970 both Farrell and her husband quit the company. They then moved to Brussels and joined Maurice Bejart's dance company. In 1975, Farrell returned to the NYCB.

In 1983, Balanchine died of Creutzfeldt-Jakob disease, diagnosed only after his death. He first showed symptoms in 1978 when he began losing his balance while dancing. As the disease progressed his equilibrium, eyesight and hearing deteriorated. By 1982 he was incapacitated, and he died the following year at the age of 79.

In his last years he also suffered from angina and underwent heart bypass surgery.

After his divorce from Tamara Geva, Balanchine married and divorced three more times. All were dancers: Vera Zorina (December 1938 - 1946), Maria Tallchief (1946 - 1952), and Tanaquil LeClerq (1952 - 1969). None of his marriages produced children.


Award-winning
Group Tour Packages
Useful Links &
Company Information
US office
3422 Old Capitol Trail Suite 1252,
Wilmington DE, 19808 USA.
US toll-free: 1-888-845-8877

Russian office
Ligovsky pr. 57, Office 19,
191040, St. Petersburg, Russia
tel: +7-812-309-5339