Match schedule of the Panama national football team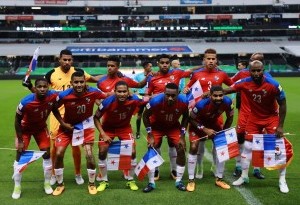 The Panama national football team is a team representing Panama in international matches and football tournaments. Controlled by the governing body for football in Panama, Panamanian Football Federation, which is a member of CONCACAF and the regional UNCAF. Panama qualified for the FIFA World Cup for the first time for the 2018 tournament in Russia.
FIFA ranking: 56
The coach: Hernan Dario Gomez
Hernan Dario Gomez Jaramillo (born February 3, 1956, Medellin), also known as El Bolillo (The Baton) is a former Colombian footballer, now a football coach.
Matches:


Belgium
-:-
Panama


18.06.18
18:00

GROUP G




England

-:-

Panama



24.06.18
15:00

Nizhny Novgorod Stadium

Nizhny Novgorod

GROUP G




Panama

-:-

Tunisia



28.06.18
21:00

GROUP G
Achievements
CONCACAF Championship / CONCACAF Gold Cup
Runners-up (2): 2005, 2013
Third place: 2011, 2015
Copa Centroamericana
Winners: 2009
Runners-up: 2007, 2017
Third place: 1993, 2011, 2014
CCCF Championship
Winners: 1951
Third place: 1948