Pulkovo Airport ranked 1st in Europe in service quality improvement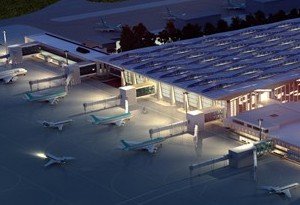 The Awards are granted annually based on the results of a global benchmarking programme measuring passengers' satisfaction while they are at the airport. Pulkovo Airport won 'Best Improvement for Europe' nomination.
"This award validates your dedication to excellence in customer service and will be a symbol recognized by your passengers, your community and the entire aviation industry", Angela Gittens, Director General of ACI World, congratulates Pulkovo Airport on its victory.
"The airport managing company has invested significant means into the development of Pulkovo Airport. We are happy to see that our investment has demonstrated such return already in the first year of operation of the centralized passenger terminal", notes Sergey Emdin, the CEO of Northern Capital Gateway LLC, the managing company of Pulkovo Airport.
ASQ is the leading international benchmarking programme measuring passengers' satisfaction with airport service quality. It includes 306 airports worldwide. The ASQ Survey covers 34 key service areas and includes 8 major categories such as access, check-in, security, airport facilities, food and beverage, retail and more.
The ranking is based on a survey for passengers in the participating airports, which use all the same survey questions. The ACI experts form the survey sample plan for each airport in such a way that it includes passengers from all travel segments from flights on all 7 days of the week and all parts of the day. Participating in the survey allows the airports to track and analyze their performance, as well as benchmark results against airports across the globe, prioritize improvement opportunities, and manage change effectively.
Airports Council International was founded in 1991. ACI represents airports interests with governments and international organizations such as ICAO, develops standards, policies and recommended practices for airports, and provides information and training opportunities to raise standards around the world.