Pulkovo St Petersburg airport: new carriers and routes in plan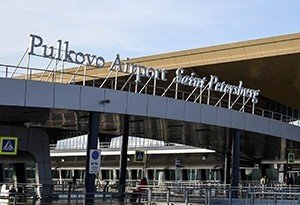 Route Network
In the summer season, the air harbour will welcome new foreign carriers. Four new airlines will launch regular flights to Pulkovo during the summer season. Croatia Airlines, the national carrier of Croatia, will introduce direct flights from St Petersburg to Zagreb — with St Petersburg currently being the only Russian destination within the airline's route network. Additionally, a regular connection will bring together the Northern capital of Russia and the capital of Serbia, as Air Serbia will serve flights to Belgrade. Shanghai will also enter the list of long-haul destinations available from Pulkovo; with China Eastern Airlines, one of the largest airlines in China, providing flights. All the routes mentioned will be entirely new to the airport. Moreover, Ellinair, a Greek airline, which previously serviced to Pulkovo charter flights only, will start carrying out regular flights from St Petersburg to Zakynthos, Corfu, Thessaloniki, and Heraklion.
The airport summer schedule will also feature the flights of Ural Airlines to Batumi, Georgia. Rossiya Airlines, the home base carrier of St Petersburg's airport, plans to launch regular flights to Rimini, Italy. Domestic route network additions include flights by UVT Aero to Salekhard (in the Yamalo-Nenets Autonomous District), by Ural Airlines to Kemerovo (in the Kemerovo Region), and by Severstal to Sovetskiy (in the Khanty-Mansi Autonomous Area).
Summer services to a number of international destinations will be resumed as well. Meridiana will again hold flights from Pulkovo to Naples, Brussels Airlines — to Brussels, Iberia — to Madrid, Vueling — to Alicante and Malaga, Korean Air — to Seoul, Bulgaria Air — to Burgas and Varna, Montenegro Airlines and Rossiya Airlines — to Tivat, Nouvelair Tunisie — to Monastir and Enfidha, Alitalia — to Rome, Aegean — to Athens, Rhodes, Heraklion, and Thessaloniki, Austrian Airlines — to Vienna, etc. Charter chain flights carried out by Meridiana to Verona and by Ural Airlines to Palma de Mallorca and Rimini are also part of the new summer schedule.
Additionally, a number of carriers will open new services on the existing routes from St. Petersburg. There will be new flights to Tel Aviv from Nordavia, and resumed flights to Baku from Rossiya Airlines. Ural Airlines will continue with the services to Bishkek and Osh, in Kyrgyzstan, which have been in effect since winter; and will also operate charter flights to Barcelona and Larnaca.
Furthermore, an increase in the frequency of flights from Pulkovo to more than 10 destinations in Russia and abroad is planned — including more connections to Apatity, Chisinau, Minsk, Riga, Simferopol, Syktyvkar, Surgut, and other cities.
Transfer Opportunities
Pulkovo Airport will continue offering convenient connection flights via St Petersburg to transit passengers, including the customers of airlines which have no code sharing or interline agreements. This opportunity became available at the airport with the launch of the M2 project at the end of 2015. In addition to regular connections, just within the project itself travelers can purchase transfer tickets with a connection in St Petersburg from 10 carriers flying to 54 destinations in Russia, CIS, and farther abroad.
In collaboration with NTC Intourist, Pulkovo St Petersburg Airport offers passengers who have a wait on their transfers a special opportunity to explore the Northern capital of Russia with a city tour. Guided bus or car tours can be booked online in advance. Vehicles collect guests directly from the airport and bring them back to the airport, or to a requested destination, at the end of the tour.