About uVisitRussia
Welcome to uVisitRussia, the world's best full-service company for travel to Russia !
Welcome to view the lands of the legendary Russia together with uVisitRussia ! We are a tour company that specializes in cultural/historical tourism. We organize small, private, deluxe tours that embracing the mystery of any destination in Russia itself. We are passionate about our work and become involved personally in the management of each travel related service & event from start to finish placing all our experience, knowledge and capacity at your disposal. You can be assured of a blend of personal attention and professionalism. Join to uVisitRussia on journeys of discovery to these ancient lands waiting to be discovered, explored and experienced by you !
Our mission is to provide customers with authentic travel experience in Russia at a competitive price. We offer tours with great attractions, authentic local restaurants and good quality hotels. Our aim is simple: to make sure you have the very best holiday possible. That means using our extensive experience in holiday planning to offer you low prices, while never compromising on quality or service. We share our experience and passion for the region, which has earned us a reputation for creating life-changing holiday experiences through our innovative itineraries and the highest standards of service. Read more about why plan your travel with us.
We are the world's best travel company offering tours to Russia. Our ratings are based on reports from the thousands of our customers, and the best quality evaluations from both the clients and our partners.
Certified travel professionals
uVisitRussia is a member of all important and regionally relevant international travel organizations. We are full member of American Society of Travel Agents (ASTA), a business improvement organization whose code of ethics includes accuracy, disclosure, and responsiveness to its clients, among other values. Also we are members of Global Russian Union of Travel Industry organization that unites leaders of the travel business in Russia and focused on making travel to Russia more convenient, comfortable and safe. We are licenced by the Russian Ministry of Tourism as a Russian Tour Operator.
Our staff is highly professional, all of us with college or university degree. Each member of our manager team has an average of 6 years experience in the travel industry.
Read more about company's vision in welcome letter from our director.
Continious quality assurance and improvement
Our top priority is to make every customer traveling with us very happy with the service provided by our travel company.
Our aim is to offer every customer traveling with us comprehensive and richly detailed travel plan. And we know how to create a wonderful, well-timed itinerary with so much interest, good accommodation and well-informed guides.
We at uVisitRussia strive to ensure a high standard of excellence in the travel services we provide for our clients. In order to achieve this level of service and quality, we implement methods of monitoring our suppliers to make sure they are providing the best possible travel experiences for our guests.
Many of our clients were kind enough to send notes and reviews. We pride ourselves on providing personalized attention. See uVisitRussia reviews

Each member of our team is aware of the expectations of our clients as well as having an understanding of the spirit and way of life of the cultures we are visiting. We have vetted and forged strong relationships with the best in-country representatives, selected topflight guides, and made sure that every lodge, hotel, train, ship, and camp is up to our—and your—high standards. Every service provider and agent, destination and site, hotel and restaurant, guide and escort, and coach and car we recommend is carefully evaluated, tested and approved. We only work with experienced and reliable service providers. We help you to get Russian visa quickly and easily. Our expertise and resources are dedicated to meeting your unique needs. Our rare experience saves you time. Read about things that Make Us Different
Mentioned in: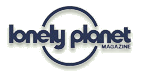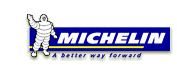 We prepare Russia Tour package specially for you according to your tastes. We will design Russia Packages to your convenience. You just tell us where to go, when to go and how much you can afford, we will do the rest for you.
The tour packages are extensive which includes all the facilities including travelling, river cruises, online reservation system of theater tickets, excursions, transfers etc. within the affordable prices in order to maintain the confidence of the people and to ensure them the best tour.