MS Scenic Tsar
The Scenic Tsar was reconstructed and renovated in 2012. Because of the extensive renovation, it was actually launched and registered as a new ship in 2013.
The 223-foot vessel is the smallest in Scenic's fleet, only carrying 112 passengers and 71 crew members.
Luxury focused innovation and design mean Scenic is a class leader delivering the ultimate in Russia River Cruising on our luxury boutique small ship, Scenic Tsar. With the finest suites on the rivers, expansive outdoor and indoor viewing areas, special on board entertainment, Wi-Fi internet, all included in the price you pay.
Intimate and friendly, Scenic Tsar is an incomparable blend of luxury, comfort and cultural immersion. With a choice of dining options, down to your airport transfers, you'll enjoy all-inclusive luxury on Russia's waterways.
On board you'll have luxuriously appointed suites, most with private full-size balconies, to retire to at the end of the day, full access to Wi-Fi internet, special on board entertainment, and access to a wellness area, complete with massage services and a hair salon.
From the moment you step on board your Cruise Director and every member of our hospitable team are committed to impeccable service and making your time on Scenic Tsar truly unforgettable.
Cabins
Ship plan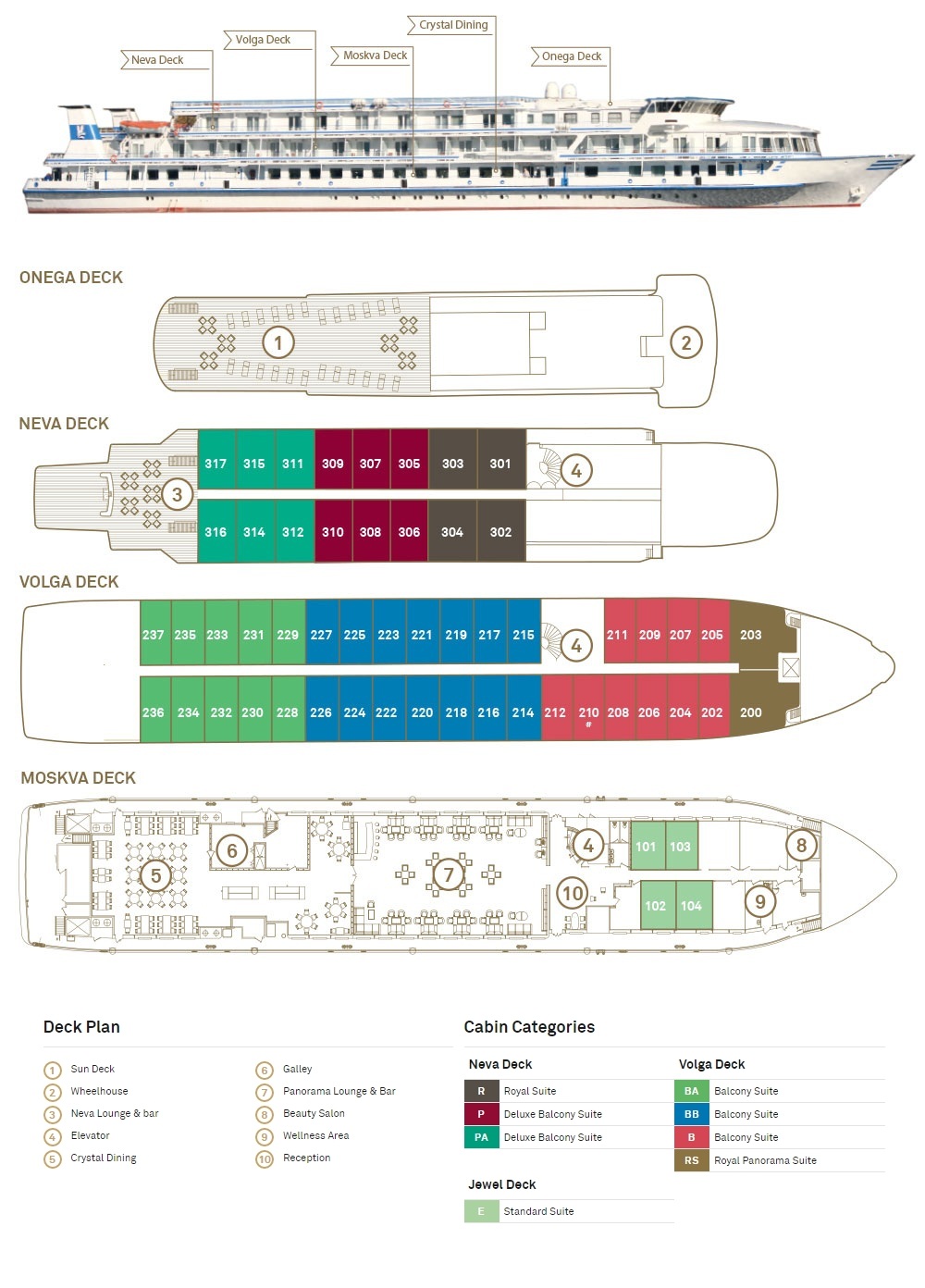 Award-winning
Group Tour Packages
Useful Links &
Company Information
US office
3422 Old Capitol Trail Suite 1252,
Wilmington DE, 19808 USA.
US toll-free: 1-888-845-8877

Russian office
Ligovsky pr. 57, Office 19,
191040, St. Petersburg, Russia
tel: +7-812-309-5339