Ask a Travel Expert
Leave your phone number
Sorry, some changes needed
Add your E-mail
There was a problem with your request
Missing contact person. Please correct and try again.
There was a problem with your request
Missing phone. Please correct and try again.
Yekaterinburg
20 Tours and Activities
Tour Theme

City (general sightseeing)

Historical and Heritage

Active and Adventure

Family

Nature & Eco

No type

Duration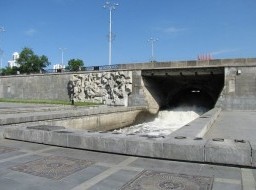 The City Dam, more commonly referred to as Plotinka, is located in the heart of the city and is a must see attraction.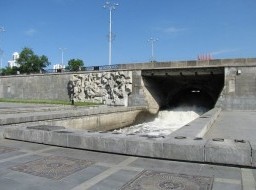 The City Dam, more commonly referred to as Plotinka, is located in the heart of the city and is a must see attraction.
In spring 1723, by the emperor Peter's I decree, construction of the largest in Russia iron producing plant began on the banks of the Iset River. Ekaterinburg was built as the capital of the mining region spread on a huge territory on both sides of the Urals, in Europe and Asia.
After completion of construction, Ekaterinburg plant overcame in technological equipment all other metallurgical plants not only in the country, but in the world.
Catherine II presented Ekaterinburg the status of a district town of Perm gubernia. The main road of the Russian Empire was constructed through a young town - Bolshoi (Big) Siberian Road.
That's why Ekaterinburg, together with other Permian towns, became a key-town to endless and rich Siberia, "a window overlooking Asia" like St. Petersburg was a Russian "window overlooking Europe".
From the end of the 19th and the early 20th century, Ekaterinburg was one of the centers of revolutionary movement in the Urals. Former Russian emperor Nicholas II and his family were shot in the city in July 1918, in Ipatyev's House. Church-on-Blood was built on this place recently.
From 1919, the city was the center of Ekaterinburg gubernia, from 1923 till 1934 - the center of Ural oblast (province). On October, 14, 1924, it was decided to rename the city after Yakov Sverdlov, a prominent Communist Party leader.
In Soviet times, Sverdlovsk, being originally a relatively small provincial town, turned into a large industrial center. In 1930s, intensive construction of machine-building and metallurgic plants began in the city.
After the World War II, new industrial and agricultural plants were put in operation, construction of new houses began, heating and gas maintenance were changed greatly. In 1980, construction of the subway began.
On September 4, 1991, the city received its original name again. In 2000s, trade, business, tourism were developing rapidly in the city.
In June 15-17, 2009, SCO (Shanghai Cooperation Organization) and BRIC (Brasilia, Russia, India, China) summits took place in Ekaterinburg, which greatly influenced economic, cultural and tourist situation in the city.