Sheremetyevo is the best Airport in Europe in service quality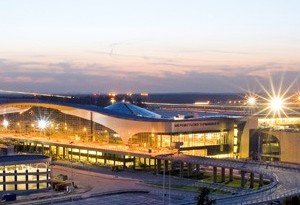 The second year in a row, Sheremetyevo Airport confirms its status as the best airport in Europe in terms of level of service. Thus, Sheremetyevo Airport is the first Russian airport to have taken the honour of leadership in the independent rating ACI ASQ in 2012 and repeat, and in some key parameters even exceed, that success in 2013. The award reflects the passengers' view of 34 key service parameters, and is an unbiased and precise indicator for the identification of leaders among airports of the whole world.
Mikhail Vasilenko, Director General of Sheremetyevo Airport, emphasized: "The unprecedented achievement of Sheremetyevo Airport that has become 'two-time champion' of Europe in terms of servicing quality, is also a nationwide achievement of our country. For Sheremetyevo Airport is the country's principal international gate, and thus an important component of Russia's investment attractiveness and competitiveness. For the whole our team, the high place we took in the rating is not just mere confirmation of our last-year result. It is evidence that we go ahead, that the airport has become better, that now we work in more efficient manner than a year ago. Certainly, Sochi Olympic Games have played an important part in our success. For Sheremetyevo Airport has been engaged in meeting most guests of the Olympic Games, and we have strived to perform our work at the highest level! Let me express my gratitude to our passengers for the high appraisal of our work, infrastructure and service, and also to our partners and airlines for our common success and victory".
During 2013, Sheremetyevo Airport implemented a number of projects aimed at improving the quality of passengers and guests servicing and at developing positive atmosphere in the terminals which also contributed to the securing of the airport's leadership in ACI rating.