Explore Mysterious Kaliningrad region in Russia!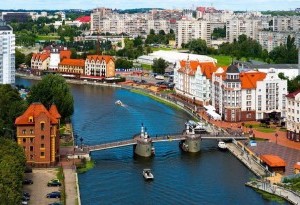 Kaliningrad Region is worth visiting for its old country-side Prussian castle ruins, as well as for its sunny beaches, the highest sand dunes in Europe, thick pine forests and the world's largest amber mine. So, if in your childhood you were fascinated by novels about knights, their arm-bearers, heroic deeds, if you are dreaming to feel the past or to find a piece of amber on the shore of the Baltic Sea, then Kaliningrad Region is the place you need.
For more than 600 years the city was built as a fortress, surrounded by fortifications with gates, towers and bastions.
Detailed information about our offers you can find out by clicking on the following links: