Attention! For you are available new fascinating tours to Baikal!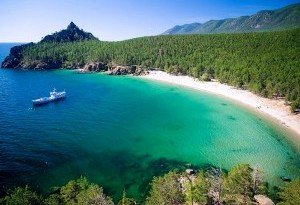 We offer you to make new exciting and unforgettable trips to Baikal! Travel to Lake Baikal should be on the "must do list" of every tourist who is visiting Russia. Baikal is one of the most popular tourist destinations in the Southern region of Siberia Russia. It is one of the oldest, deepest and largest freshwater lakes in the world.
When is the Best Time to Visit Lake Baikal?
The on-season to travel to Lake Baikal is between late spring and summer. During this period, the weather is warm with the lush green landscape. You will also be able to choose from a lot of different recreational activities around the lake such as fishing, kayaking and hiking.
Some prefer to travel to Lake Baikal in the winter. Although this is considered to be the off-season, a lot of tourists visit this place during this time of the year. In the winter, Lake Baikal freezes, and people can enjoy themselves on the ice which is an unforgettable experience!
There are a lot of reasons to visit this beautiful region. It can provide you with an experience of a lifetime. When you visit this place, you will be able to enjoy fresh air, beautiful scenery, magnificent mountains, dense forests and people of different cultures. It is the perfect place for people that enjoy eco-tourism and want to be close to mighty nature.
Detailed information about our offers you can find out by clicking on the following links: